Would you like access to free motor dealer webinar training to help you generate more traffic to your website and increase leads?
Our marketing friends at Key Principles, with their 13 years' experience in the motor trade, have put together a free webinar series designed to help motor dealers get more from their online presence. This includes how to increase traffic to your website. Understanding pay-per-click advertising. Using Facebook. 
Webinar series
The next webinar is on 30 August 2020 at 2pm and will cover Retargeting & Remarketing. Register for this webinar and you'll get access to the six previous webinars! These cover a range of topics, including:
SEO
Your Website
Google Ads
Facebook Advertising

Expert guidance & insights
You'll have access to Jackie Key, MD of Key Principles with over 30 years marketing experience, Terri Foster, our Google Ads and Bing Ads expert and Malik Woodford, our tracking, SEO and Facebook Advertising specialist.
What to do next
Click below to visit the Key Principles website and register for the next webinar session. You can also call them on 01158 800211.
REGISTER FOR FREE TRAINING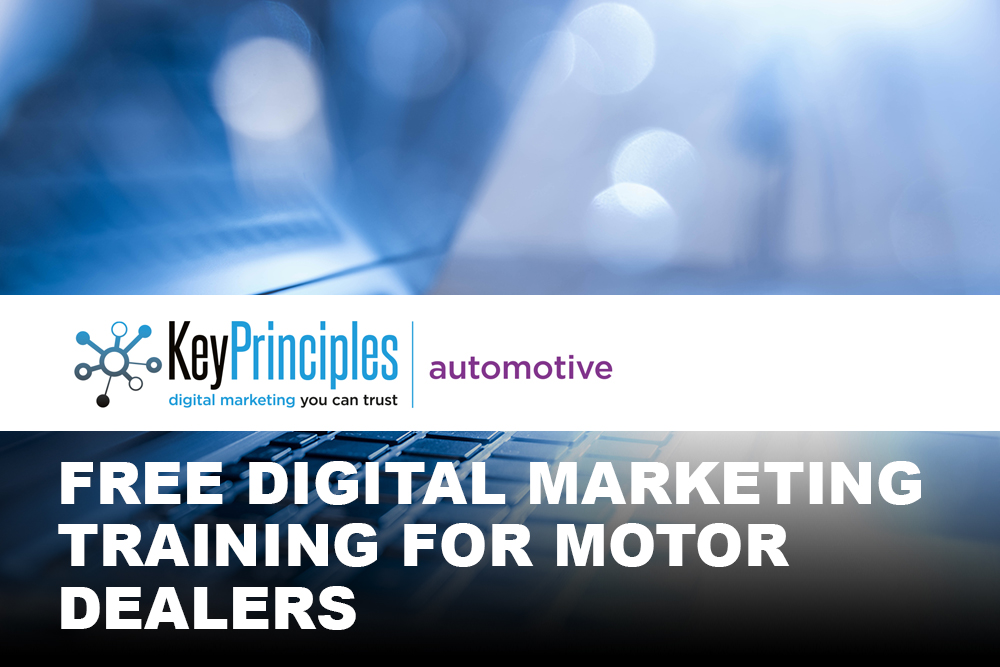 Key Principles
Creative House
Unit 1 Chase Park
Daleside Road
Nottingham NG2 4GT Tel: 0115 880 0211
Visit: www.keyprinciples.co.uk